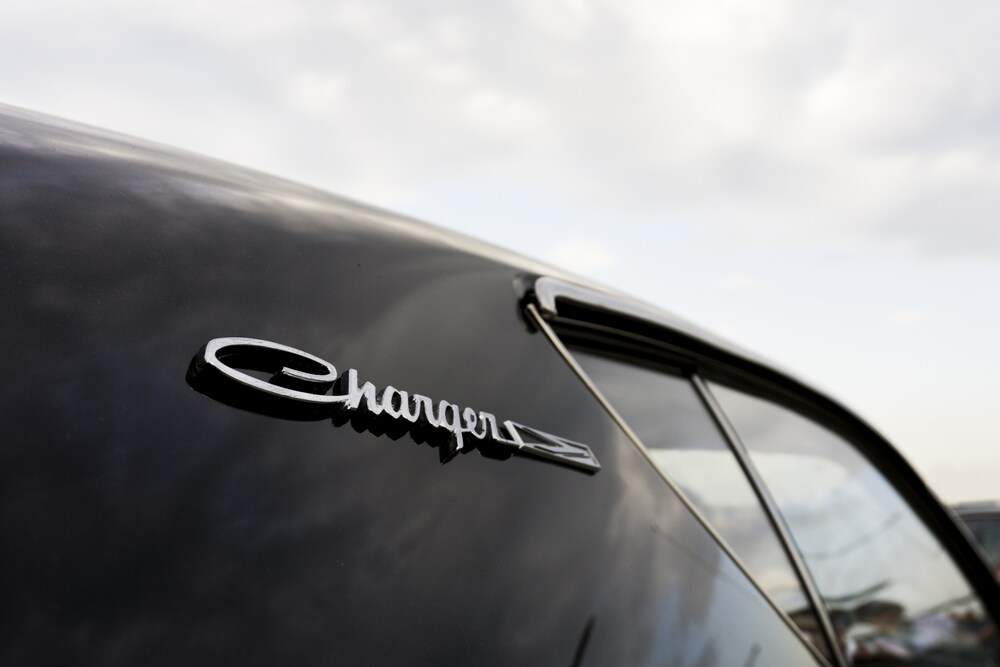 Since American muscle cars first hit the road, fans of performance automobiles have fallen in love with the Dodge Charger. With a reputation for killer engines, the model has grown a significant following?but what Dodge Charger engine is the right fit for you?
3.6 Liter Pentastar® V6 Engine
Who said that the daily commute to work had to be a bad thing? With an incredible 3.6L V6 Engine, your Charger GT can turn highway time into a blast. Equipped with 24 valves to maximize airflow, this engine provides the boost in power needed for rapid acceleration to put two-door economy sedans to shame. The 3.6L Pentastar® V6 delivers solid fuel efficiency of up to 30 MPH on the road, along with the bite you expect from a true classic.
Horsepower: 300 at 6,350 RPM
Torque: 264 lbs./ft. at 4,800 RPM
5.7 Liter HEMI® V8 Engine
If you have always dreamt of going from
0 to 60 mph in 5.1 seconds
, then a 5.7L HEMI® V8 should be on your shopping list. It is a monstrous 395 torque excel, pressing you back into your seat as you peel out at green lights in vintage Charger tradition. After all, what's the point of coming to a complete stop if you can't turn heads at the same time? With this engine, you can rock your professional exterior but still be bad to the bone.
Horsepower: 370 at 5,250 RPM
Torque: 395 lbs./ft. at 4,200 RPM
6.4 Liter 392 HEMI® V8 Engine
It is okay to admit that you are addicted to the passionate growl of the Dodge Charger's legendary HEMI® engine. In fact, why not celebrate it? With a jump to 6.4 liters and the inclusion of the mind-blowing Mopar® Cold-Air Intake, this HEMI® V8 delivers increased horsepower, faster acceleration, and every ounce of that oh-so-sweet scream Charger devotees love.This engine checks all the boxes on your dream specs at optimal RPM, providing a significant boost in power while adapting exceptionally well to mountainous terrain. The speedometer maxes out at 180 MPH?but, we're not trying to give you any ideas.
Horsepower: 485 at 6,100 RPM
Torque: 475 at 4,100 RPM
Supercharged 6.2-Liter HEMI® SRT Hellcat V8 Engine
It is practically impossible to imagine a sentence where "Dodge Charger engine" and "supercharged" don't appear together. With the enormous 650 torque of a 6.2-liter V8 engine comes a matchless off-the-line burst that propels you through the quarter mile in only 11.2 seconds. That means you'll be passing cars on the highway with maximum efficiency and smoothness.The jaw-dropping 707 horsepower delivers a top speed of 204 MPH that is worthy of the Charger's muscle car heritage. This magnificent engine allows for dual horsepower settings, 500 HP, and 707 HP, so it is your choice on when to bring things down for fuel efficiency and when to let the beast roar to life.
Horsepower: 707 at 6,000 RPM
Torque: 650 lbs./ft. at 4,800 RPM
Set Up a Test Drive Today
Dodge Charger enthusiasts tend to have a hands-on personality. So if you have a hard time making a decision based on specs alone, we get it. It's not a problem.
Contact us
at Planet Dodge Jeep Chrysler Ram to schedule a test drive of one of our sweet, sweet Chargers today! You can also view our
complete inventory
of Dodge Charger for sale automobiles online.