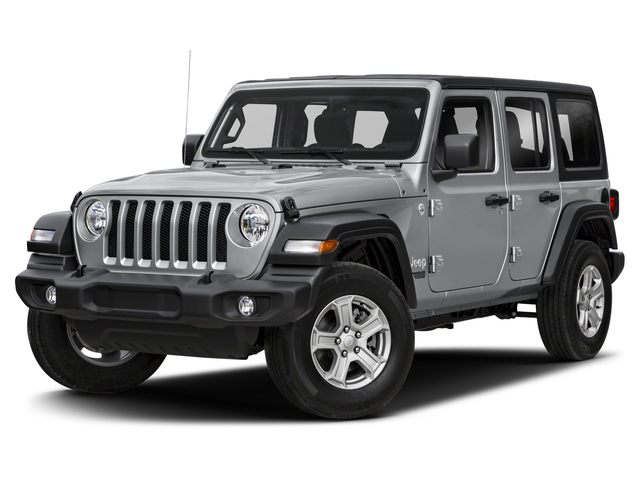 When you step into a Jeep Wrangler, you can rest assured that adventure awaits. This iconic vehicle has been an industry leader since the first model rolled off the assembly line in 1986. Whether outrunning dinosaurs in Jurassic Park or taking you on an off-roading adventure in the desert, the Wrangler is the car you want to drive in the most rugged conditions.
Shop our 2109 Jeep Inventory Now!
While the Wrangler has a deserved reputation for being tough, the all-new 2019 does not require you to sacrifice luxury or comfort. Check out some of the latest Jeep Wrangler interior features and test drive a Wrangler today.
Push Button Start
All it takes to start your Wrangler is the push of a button. As the button is waterproof, there is no need to worry about electrical issues if you hit some spray.
Wash-Out Interior
After a full day of off-roading in the sand dunes, your Wrangler is bound to get dirty. Washing it out has never been easier with Jeep's premium wash-out interior. Remove the carpet, hose down the interior, then open the one-way water drain valves. Water easily leaves the vehicle and is unable to flow back in.
Trail Rail System
One of Jeep's newest features is the Trail Rail System?similar to a pull-out table on the side of your door. This tie-down utility rail is fully customizable. Use it as a place to set your tools and gear, or customize it to your unique needs with Jeep Performance Parts.
Uconnect Systems and Touchscreens

Jeep's Uconnect System is your central command. The touchscreen houses your most used apps from calls and navigation to WiFi and seat temperature. There are three size options to choose from:

• The Uconnect 4C Nav comes with an 8.4-inch touchscreen and has turn-by-turn navigation functionality

• Uconnect 4 features a 7-inch touchscreen with Apple CarPlay and Android Auto

• Uconnect 3 is the standard system and has a 5-inch touchscreen

All systems have been designed for clarity, responsiveness, and brightness. Jeep also features a personalized gauge cluster which integrates navigation with your personal settings such as music and directions.
Removable Roof Panels
The biggest appeal of life on the open road is the wind blowing through your hair. With all new removable roof panels, you can let the sun kiss your skin or curl up under the stars. Upgrade and get the Sunrider soft top for a fabric roof that enables you to customize your Wrangler's look.
Alpine Premium Audio System
The new Jeep Wrangler has theater quality audio to ensure that every ride has the necessary theme music. Enjoy eight speakers, a rear sub-woofer, and a 12-channel amp. Best of all, the laminated windshield glass has noise canceling properties providing you with quality acoustics.
Grab Handles
Whether you require support hopping in and out of your Jeep or simply need something to hold onto when plowing through rugged terrain, grab handles are built right into the pillars of your Wrangler. Grab handles give you something to grasp, giving you better control of your ride.
Test Drive a Jeep Wrangler Today
Whether you are trekking to the mountains or cruising along a deserted beach, the Wrangler is your ticket to adventure. Check out all the great features of the Jeep Wrangler interior and then come down to the dealership and take a Wrangler out for a spin. If you have additional questions,

contact Planet Dodge

where we will help you find your dream vehicle.