The New 2019 Dodge Challenger SRT Hellcat Redeye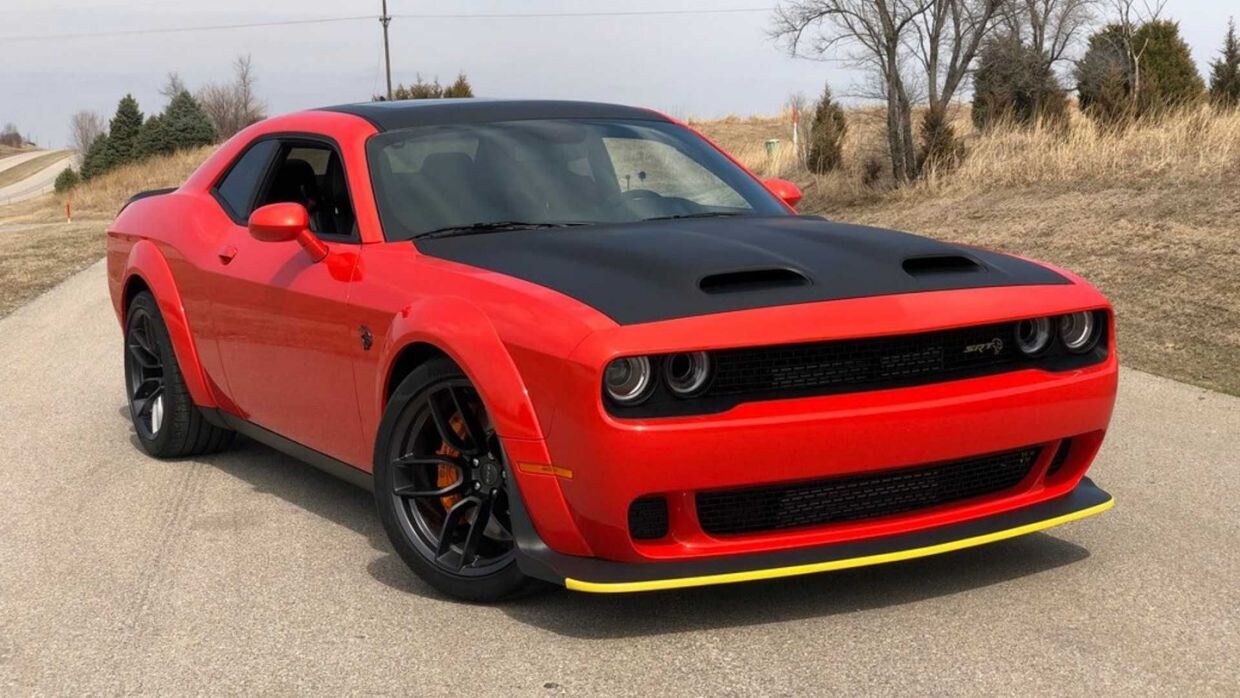 Since its foundation in 1900 by Horace and John Dodge, the Dodge company has earned a reputation for producing durable, reliable vehicles that are perfect for all walks of life. Attractive designs, special features, and powerful engines all make Dodge automobiles desirable models for drivers of every age.
All of the company's vehicles are made in America, a trait that makes them affordable as well. In true Dodge fashion, the new
RAM models of 2019
highlight the features that make the brand special. From off-road trucks to powerful muscle cars, the
2019 Dodge lineup
has something for everyone. The 2019 Dodge Challenger SRT Hellcat Redeye is one of our newest additions, combining power and style for an unforgettable ride.
Full Speed Ahead
The
2019 Dodge Challenger SRT Hellcat Redeye
was built with one purpose in mind: speed. This incredible vehicle tops out at 199 miles per hour to guarantee a thrilling ride. It can cover a quarter-mile distance in as little as 11.2 seconds, making it the perfect vehicle for people who have a need for speed.
Incredible Muscle Mass
The 2019 SRT Hellcat boasts more than just incredible speed. Its attractive design guarantees that you will travel in style when you cruise down the highway in this sleek, powerful muscle car. Every exterior feature on this model adds to its intimidation while enhancing overall performance. The curvy design reduces wind drag to improve speed while the fender and dual headlights add extra style. A wide-body design is available for an even more powerful, intimidating look that is sure to blow away the competition.
Power To Tear Up the Competition
When it comes to muscle cars, incredible power is a vital component. It boasts a horsepower of 717 and reaches incredible speeds quickly. Featuring an eight-speed transmission enhanced with TorqueFlight® technology, the engine in this model is incredible. The V8 engine powers this vehicle effortlessly, allowing it to breeze easily past the competition. If you upgrade to the Widebody package, you can even fit your ride with a Supercharged 6.2L HEMI® SRT V8 engine to beef up performance and ensure you have the fastest, most robust ride on the road.
Superior Style
Customize your own SRT Hellcat with special features to maximize performance and reflect your personal style in the ultimate speed machine. Not only can you choose from a vast variety of interior features, including an 8.4-inch touchscreen enhanced with Uconnect®, but you can also choose from the five colors listed below to highlight your personal style.
Responsive Handling
Driving a vehicle this powerful would be a nerve-racking experience if it did not have such responsive handling. Enhanced with six-piston Brembo Performance front brakes for superior control, the 2019 SRT Hellcat also features 305/35ZR20 Pirelli™ all-season performance tires with aluminum rims for ultimate traction and style. Electric power steering makes this model incredibly responsive to the slightest touch, making it perfect for navigating heavy traffic and crowded city streets.
With its unique combination of power, speed, and style, the 2019 Dodge Challenger SRT Hellcat Redeye is one of the fastest vehicles on the market. If you have a need for speed and want a responsive ride that can blow away the competition, this is the vehicle for you. Known for producing fast, reliable cars, Dodge lives up to its reputation by adding this model to its 2019 lineup. If you are interested in looking at new Ram trucks in Miami,
visit Planet Dodge today
to view the newest models. In addition to 2019 Ram trucks, we also have the SRT Hellcat in stock, so stop in for a test drive to see how this car blows away your performance expectations!