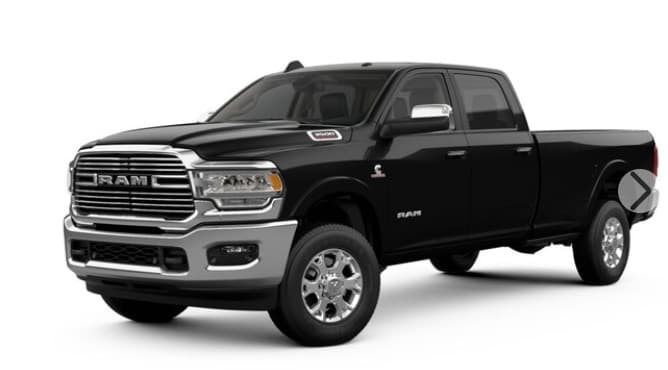 Boasting an incredible capacity for the cargo you are delivering, as well as the precious cargo that is driving inside, the Ram Promaster Truck 3500 in Miami, Florida is built with your comfort and success in mind. If you find yourself looking for a new work vehicle, now is the time to discover all of the incredible features the Promaster can offer.
Exterior
In addition to this spacious design, the Promaster 3500 is

available in different dimensions

, sizes, and wheelbase extensions to accommodate your unique requirements. Do not let one set of specifications stop you in your tracks. These cargo vans were made with different jobs, needs, and functions in mind. Whatever logistics you regularly find yourself dealing with, there is a configuration that will work for you.
Interior and Technology
Not only does this ample roof space means more room for cargo, but it also means less strain on your back and knees as you load, unload, and work in your van. A day working with the Promaster 3500 is like working with a solid partner who puts your business needs and physical health at the top of their list.
To further add to the ease of moving around and creating space, the mechanics of the vehicle are located primarily towards the front. By engineering the design in this manner, bulky items can be dealt with efficiently as there is a low load floor height.
Optional Features
With technology playing a significant role in every industry, the Promaster 3500 has optional features that can keep you connected and communicating effectively throughout your day. Providing hands-free calling, navigational tools, and more, you can make your vehicle function as a mobile office as well.
Safety and Security
Your comfort is just part of what makes the Promaster 3500 such a great team member. The excellent handling ability gives you reliable control as you steer with confidence and ease, aided by an incredible 36-foot turning radius. These features alone make working on city streets and narrow conditions safe for you and everyone else around.
State-of-the-art technology provides a clear view for the driver when backing up, by increasing the visual field to reduce dangerous blind-spots. With added sensors and parking assistance tools, you have a well-rounded safety mechanism that is sure to bring a level of relief to your busy schedule.
Find Your Truck Today
The Ram Promaster Truck 3500 was built to last and to keep you moving toward a successful future in style, satisfaction, and safety. Contact us at Planet Dodge Chrysler Jeep Ram to see how we can help you get driving today!