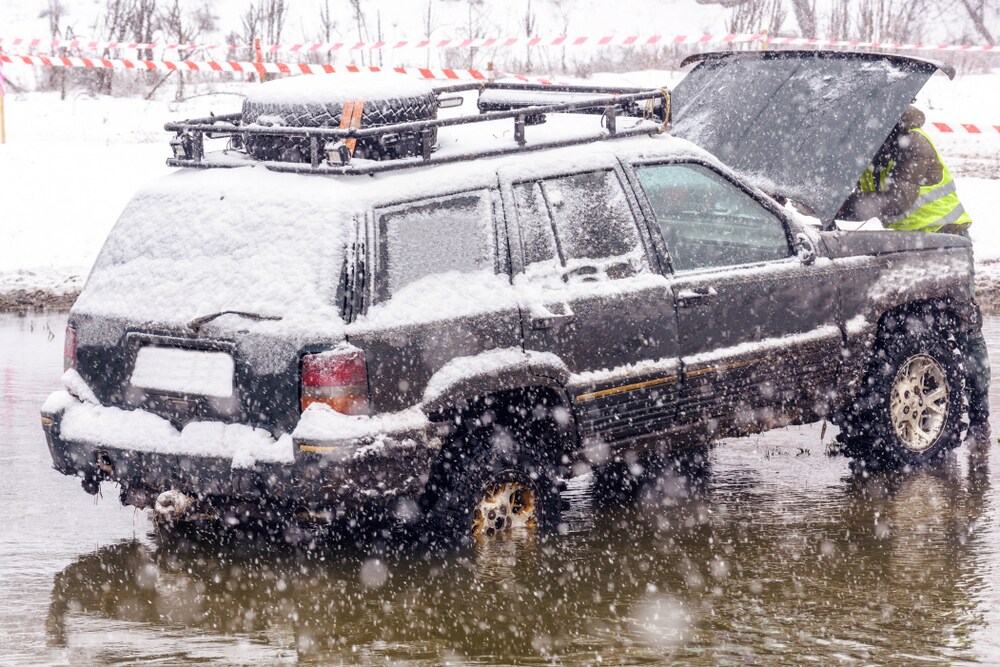 Your Jeep is the gateway to adventure. With its robust frame and sturdy axle design, you can go from road to off-road with ease. Equipped for all terrains, a Jeep can handle almost any condition you throw at it. Florida has the perfect trails for off-roading, and with this vehicle, you're one step closer to being prepared for anything.
Although recent innovations and improvements in new Jeeps set up success for any excursion, you can never fully predict what may happen offroad when outside of Miami. Make sure you equip your car with these 12 emergency items, so you never have to worry.
1. First Aid
Minor accidents on the trail or in your car may need immediate care. Stock a small kit with basic first aid items, such as bandages, gauze, disinfectant, and pain reliever.
2. Flashlight
A flashlight is essential for when the sun goes down. You might need to take a look under the hood or search your car for other emergency items. Make sure you also keep extra batteries on hand.
3. Blanket
An emergency blanket can be a necessity when you're stuck for lengthy periods. Even in warmer climates, the weather can dip low at certain times of the year, especially at night.
4. Jumper Cables
No car kit is complete without a set of jumper cables. An even better investment is a jump starter pack. This way you can get your battery going again without the aid of another vehicle.
5. Flares
Make sure you have at least a few flares in case of emergency. These can alert other drivers of your presence from a distance, and they also send a signal that you need help.
6. Reflective Clothing
It's a good idea to make yourself stand out if it's dark outside. A vest with reflective strips is easy to slip on and will keep you out of danger as other cars approach.
7. Tire Repair
In addition to a spare tire, you should have a puncture kit and an air pump. A tire pressure gauge is crucial when you're trying to get your tires back up to the right PSI level.
8. Fire Extinguisher
Damage from an accident or an overheated engine may result in unexpected flames. Having a fire extinguisher on hand can help maintain the blaze.
9. Recovery Kit
If you're stuck in the mud or down in a ditch, you'll need some assistance in pulling your Jeep out. A recovery kit typically includes hooks and tow straps. A winch can also be a life-saver.
10. Washer Fluid
Muddy conditions may have you going through washer fluid quicker than you would in the city. An extra supply can keep your windshield clear. While you're at it, include a spare pair of wiper blades as well.
11. Food and Water
In an emergency, you may need to wait for several hours for reinforcements. Sustenance can help you stay alert and focused. Consider jugs of water and non-perishable food items, such as granola bars or jerky.
12. Tool Box
In some cases, your Jeep might call for immediate repair before you get back on the road. A basic tool kit includes all the essentials you need to fix minor problems.
Get Prepared Today
When you have the right emergency supplies, you can be safe on any road in any condition. Get ready for your next big adventure and shop for your 2019 Jeep Miami at Planet Dodge Chrysler Jeep Ram. Explore our inventory today!