What Is The Difference Between The Dodge Charger SRT Hellcat Red Key And Black Key?

Deciding between the Dodge Charger Hellcat red key vs. black key before your drive is straightforward: How much fun do you want to have today? With every Charger Hellcat offering an extreme increase in power over the "normal" Charger, you may want to tone down the performance as you approach your commute.
The Dodge black key dials back the power to a thrilling 500 horsepower and is included with every Hellcat Charger; the Dodge red key adds around 300 horsepower, unleashing the Hellcat model's full potential of 717, 797, or 807 horsepower.
Learn about the Charger Hellcat black key vs. red key differences and the model's specs below. When you inevitably feel the call of HEMI power, visit us at Planet Dodge Chrysler Jeep RAM to test-drive a new Dodge Charger.
---
Dodge Charger Hellcat Red Key vs. Black Key: Specs Compared
To begin comparing Hellcat red key vs. black key differences, let's look at what happens when you use the red key. Simply put, you'll unlock not just the car but also its full potential for performance.
In the Dodge Charger Hellcat, this potential lies in a 6.2-liter supercharged HEMI V-8 engine.
This legendary engine makes a whopping 717 horsepower and 650 pound-feet of torque and is paired with a smooth, rapid-fire eight-speed automatic transmission. However, the Charger Hellcat Redeye brings a high-output version of the 6.2-liter supercharged HEMI V-8 engine with 797 horsepower and 707 pound-feet of torque.
And finally, you can order a Charger Hellcat Redeye Jailbreak at our Dodge dealer to get an 807-horsepower version of the same high-output engine.
Either way you have it, that's a monstrous amount of power. Consider how most cars in this segment have around 200 horsepower or around 250 to 300 horsepower if they're designed to be quick. Even the 717-horsepower Charger Hellcat has more than triple that of an average sedan and well above double that of peppy models.
Dodge red key vs. black key specs take this into account, as the black key lowers the engine's output to 500 horsepower.
A 717-horsepower sedan is the stuff of performance dreams, but in the wrong circumstances (like highway traffic during a downpour), that dream can be difficult to manage. Whether the forecast calls for rain, you're letting your family's younger driver take the Hellcat for a spin, or you're looking for a (relatively) laid-back thrill on your commute, the black key's limit is the balanced spec you need.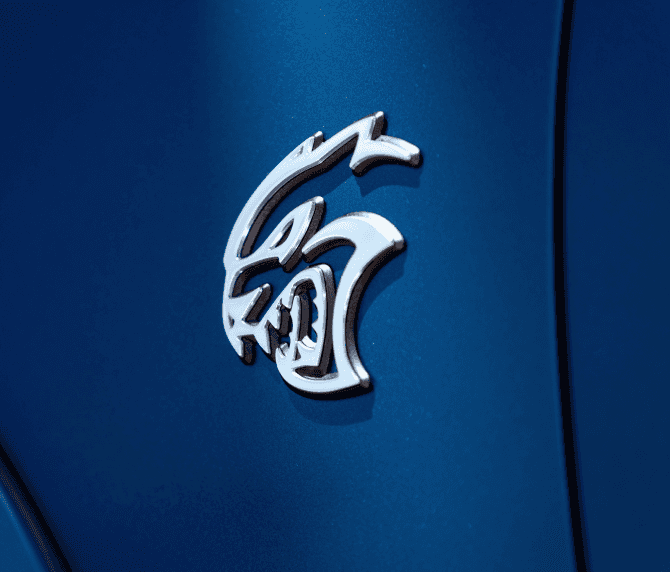 ---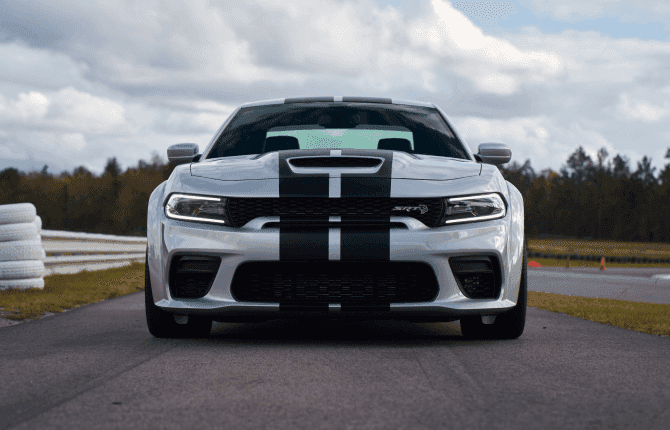 Dodge Charger Hellcat Red Key vs. Black Key 0-60 MPH Times
Black key vs. red key Hellcat specs are strong on both sides, but the red side, naturally, has much more strength to offer.
Starting with the red-key-unlocked performance benchmarks, we see the Charger Hellcat accelerate from 0 to 60 mph in 3.8 seconds1 when tested by Car and Driver. When the Charger Hellcat Redeye went through the same Car and Driver tests, it achieved a 0-60 time of 3.5 seconds.1
The 0-60-mph time of a Charger Hellcat limited by the black key has not been tested by third-party experts, nor has official manufacturer information been released on the subject. However, we can look at a popular Dodge Charger trim level in our new Dodge inventory for comparison: The Charger Scat Pack.
The Charger Scat Pack makes 485 horsepower from a 6.4-liter HEMI V-8 engine, which is the closest output to a black-key Charger Hellcat. In tests by MotorTrend, it went from 0 to 60 mph in a downright-athletic 4.2 seconds.2 We can assume that Dodge Charger Hellcat Redeye red key vs. black key 0-60 times involve the 500-horsepower black key output achieving a similar number.
---
Compare Dodge Charger Hellcat Red Key vs. Black Key Performance at Planet Dodge Chrysler Jeep Ram
Ready to feel the two thrilling sides of a Charger Hellcat? Visit us today to feel the difference between Dodge Charger SRT Hellcat Redeye red key vs. black key power outputs with a test drive, and learn how you can take a Hellcat home for a deal with our lease specials.

---
Frequently Asked Questions
What is the difference between a Dodge Charger SRT Hellcat Redeye red key and black key?
The difference between a Dodge Charger SRT Hellcat Redeye red key and black key is that using the red key will unleash the model's complete 797-horsepower output while using the black key will limit the vehicle to 500 horsepower, a still-thrilling output. Many Hellcat Redeye owners take the black key for commutes and the red key for weekend drives.
What is the difference between a Hellcat and a Redeye Hellcat?
The difference between a Hellcat and Redeye Hellcat is how much power they make: The Hellcat makes 717 horsepower, while the Redeye Hellcat makes 797 horsepower. Both models offer this power via a 6.2-liter supercharged HEMI V-8 engine, but the Hellcat Redeye uses a high-output version. This engine makes 807 horsepower in the Hellcat Redeye Jailbreak trim.
Which is faster, the Hellcat Redeye red key or the black key?
The Hellcat Redeye red key will unlock faster performance than the black key. When you compare red key vs. black key Hellcat Redeye performance, you'll notice that the black key limits you to 500 horsepower, while the red key brings the full output of 797 horsepower. These keys are perfect for those who want calmer commutes, plus the option to raise hell on the weekends.
---
Want To Know More About The Dodge Charger Hellcat? Contact Us!
---
More from Planet Dodge Chrysler Jeep RAM
The off-road prowess of the Jeep Wrangler is legendary, and with the new Jeep Wrangler 4xe you can enjoy all of the versatile capabilities that Jeep is famous for, but with enhanced hybrid power. You won't have to compromise efficiency for ultimate performance on or off the road when you drive the new Wrangler…

The 2023 Dodge Hornet is an all-new high-performance compact crossover that is sure to elevate your Kendall driving experience. Due to arrive in the new vehicle inventory at Planet Dodge Chrysler Jeep RAM in late 2022, the new Dodge Hornet will be offered in two trim levels: the Dodge Hornet GT and the Dodge Hornet R/T Plug-in Hybrid….

The new 2023 Ram 1500 is set to revolutionize your Kendall-area driving experience. Along with its powerful and efficient performance, the 2023 Ram 1500 delivers massive towing and hauling capabilities, and comes equipped with a wide array of advanced technologies and convenient features that have never been offered on a pickup truck until now….
---
1This information is not verified by the official manufacturer and shall serve solely as unofficial general information. For details, visit: https://www.caranddriver.com/dodge/charger-srt-hellcat
2This information is not verified by the official manufacturer and shall serve solely as unofficial general information. For details, visit: https://www.motortrend.com/reviews/2021-dodge-charger-392-scat-pack-widebody-first-test-review/