What is Good Mileage on a Used Car?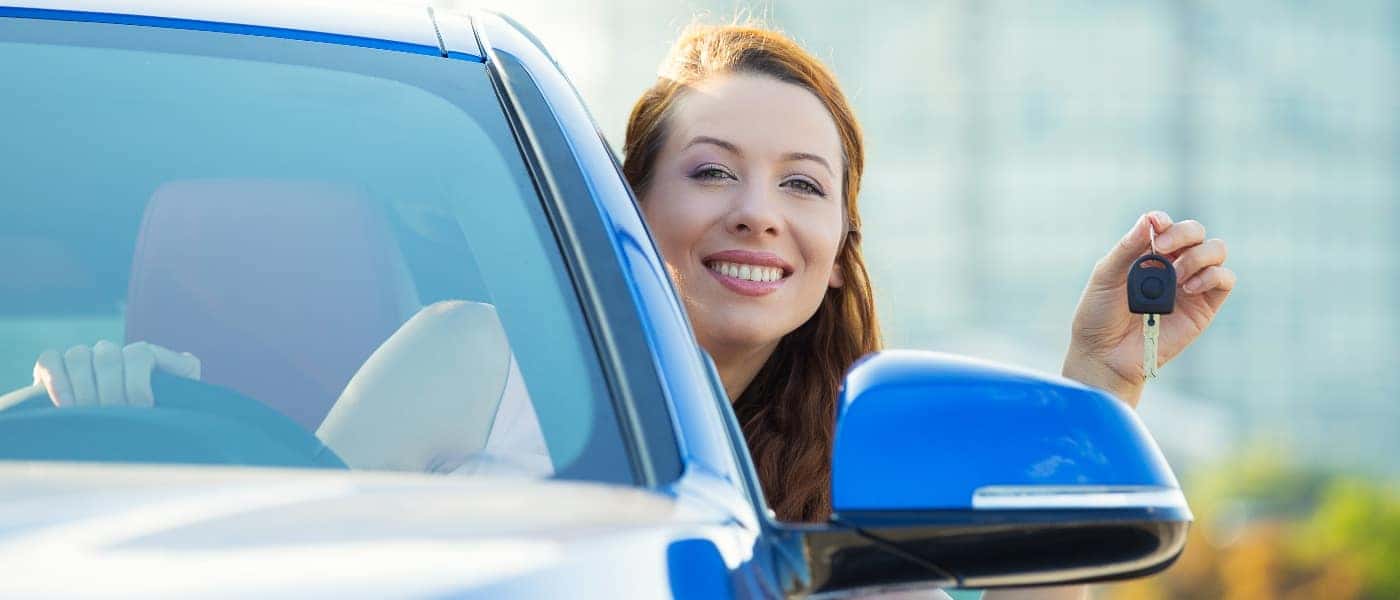 If you've been browsing through used cars for sale near Kendall, in addition to the vehicle's physical and mechanical conditions, you're also going to want to inspect its mileage. While many would advise staying away from a used car with more than 100,000 miles on it, this doesn't always have to be the case. If the vehicle has been well taken care of, it can still be a great purchase. Learn more with Planet Dodge Chrysler Jeep RAM about what is good mileage on a used car.
What is High Mileage for a Used Car?
Since many vehicles at 100,000 miles or above typically incur a high increase in vehicle repair costs, many customers shopping for used cars for sale look for something below 100,000 miles.
Considering that the average drives will put anywhere from 10,000 – 12,000 miles on their vehicle per year, here are some additional things you should keep in mind:
Miles vs. Age: Age isn't always a determining factor when looking at the condition of a car. A 1-year-old vehicle with 40,000 miles on it may be in worse shape than a 5-year-old vehicle with 60,000 miles on it because it has been driven more in a shorter period of time.
Manufacture Year: Since car manufacturing has greatly improved over the last decade, there are now more recently used models that will last over 100,00 miles, some even past 200,000 miles.
Regularly Scheduled Maintenance: Even if there's low mileage on a vehicle, if it doesn't receive maintenance on a regular basis,it may have more problems than a vehicle with more miles on it. As a result, it's important to ask for proof of maintenance when purchasing a vehicle.
Additional Things to Keep in Mind When Buying a Used Car
When you decide to purchase a low mileage used car for sale, there are other factors that Hialeah drivers should keep in mind when making this purchase:
Model Generation: From time to time, when reputable models are redesigned after being on the market for a few years, the new generation doesn't turn out quite as well. On the other hand, a vehicle that has a more lackluster reputation may improve with a redesign. You can typically find these sites on well-appointed review websites like Kelley Blue Book or Edmunds.com.
Vehicle History Report: A vehicle history report shows you repair reports, collisions, police records, and DMV records. This document is a great resource to find out the wear and tear a car has incurred over the years.
Location: The vehicle history report will also notify you where the vehicle has previously "lived." This is good information to have, especially when a car has been in drastic climates which can affect how the vehicle operates. For instance, drier climates like southern California are gentler on vehicles than locations with lots of humidity or harsh winters.
Foreign Luxury Car Brands: Luxury vehicles can be expensive to maintain and repair since the cost of shipping high-end replacement OEM parts from overseas can be costly. However, these brands tend to have great warranties if you are buying a certified pre-owned model.
Shop for Low Mileage Used Cars for Sale with Planet Dodge Chrysler Jeep RAM!
Now that you know what is considered good mileage for a used vehicle, browse our used vehicle inventory to find the car that best suits your lifestyle in Miami Lakes. We even offer vehicles priced under 10k! If you have any additional questions about mileage on used cars, contact us and we'll be happy to help!
More from Planet Dodge Chrysler Jeep RAM
The 2021 Jeep Gladiator is making heads turn on Miami roads, as this exciting vehicle is up for any challenge! While many car shoppers know that the new Gladiator is Trail Rated® and ready for your off-roading adventures, you're probably wondering about its utility. One of the top questions that we get is, "How…

Thanks to its incredible 797 hp and 707 lb-ft of torque, the 2021 Dodge Challenger SRT® Hellcat lineup has completely raised the bar on performance vehicles. If you're interested in experiencing the thrilling new Dodge SRT® Hellcat in Miami, there are four Dodge Challenger SRT® Hellcat configurations to choose from: the SRT® Hellcat, SRT®…

Are you looking for a full-sized pickup truck in Miami? If so, then you may be wondering about the RAM 3500 towing capacity. So, how much can a new RAM 3500 tow? The 2021 RAM 3500 can tow up to 22,670 pounds when equipped with the diesel configuration, which will allow you to easily…